Spring Snow Goose Hunts in Manitoba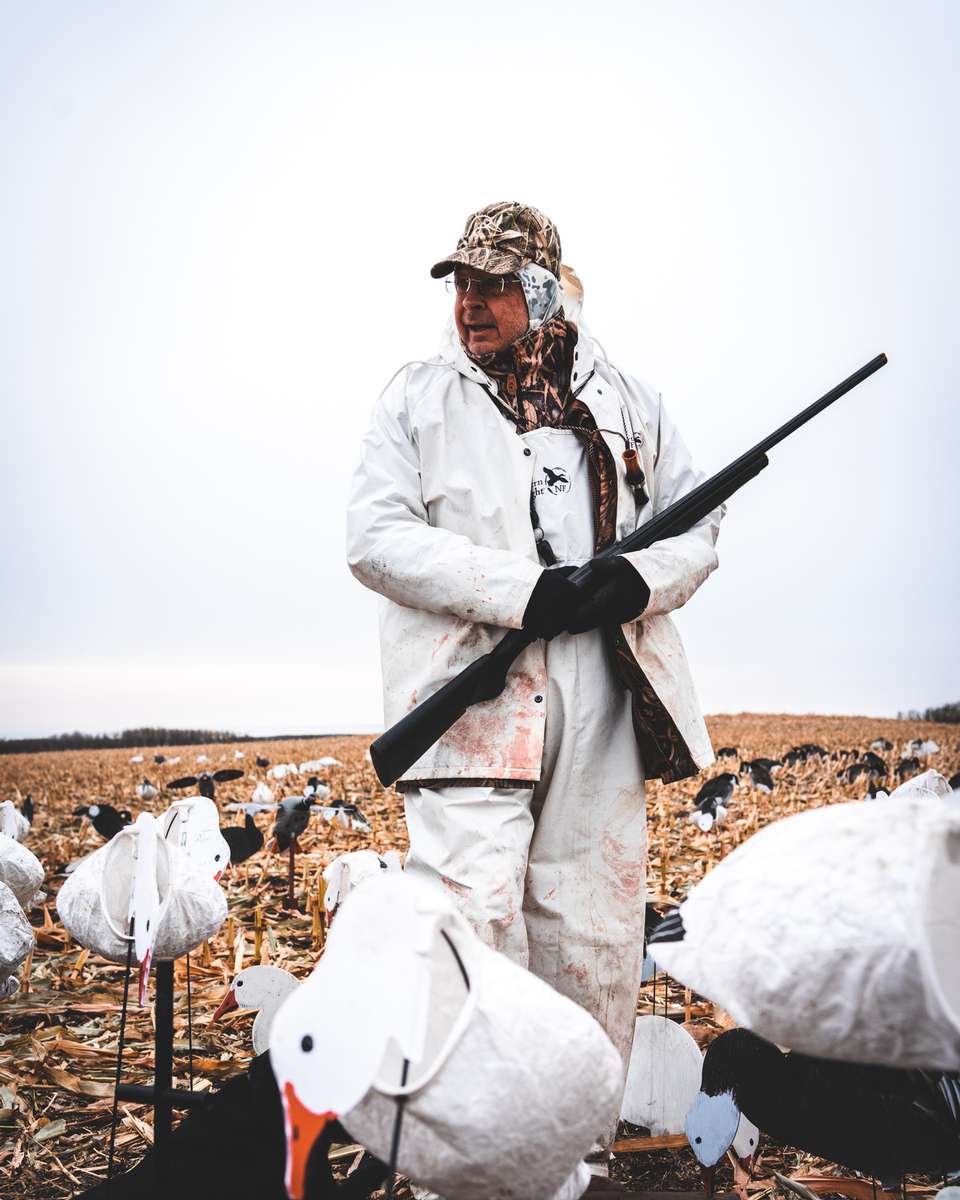 Snow Goose Hunting
There is virtually no pressure on the birds and they get a chance to relax and focus on what they need--to fatten up for breeding. We offer two 4 day hunts per spring. This ensures the highest chance of success. The field hunts are done in a comfortable fashion over full body decoys.

Spring snow goose hunts also offer hunters to capture great close-up photos of other migrating waterfowl like Canada geese, White-fronted geese, mallards, pintail, gadwall, Wigeon, blue and green wing teal, and numerous other species.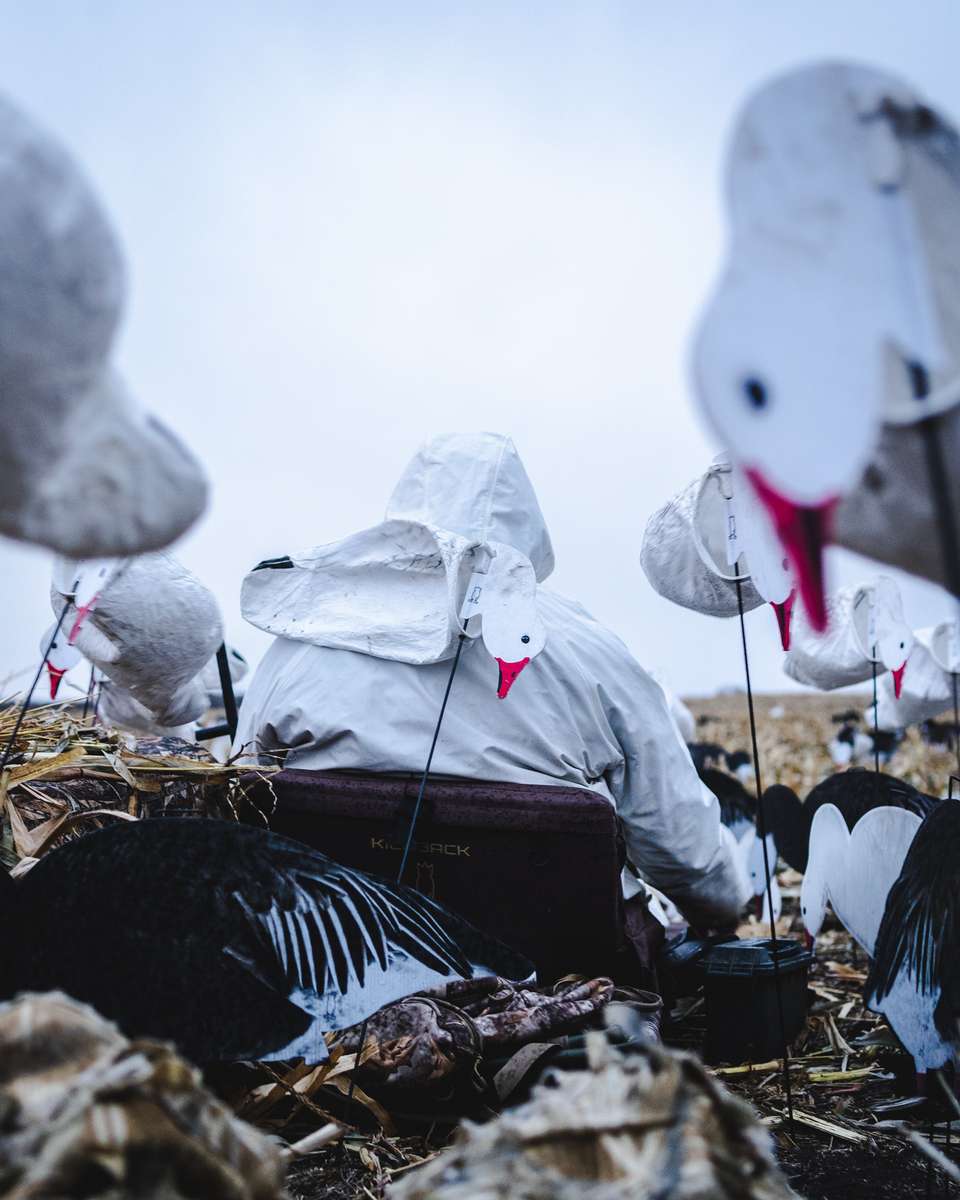 What to Expect
Your day will begin in a scouted grain field for snow and blue geese, Ross's geese, Canada geese, mallard, pintail, wood duck, and the occasional wigeon.
We hunt out of comfortable stand-up A-frame blinds or layout blinds depending on the situation and/or hunter's mobility.
Many mornings full limits are taken.
Your 3 or 4 day hunt will include: 3 or 4 morning hunts, and 3 or 4 afternoon hunts.
You are going to hunt your full days, we will not kick you out at noon on your last hunt date! You stay right where we hunt so drive time is 30 minutes or less.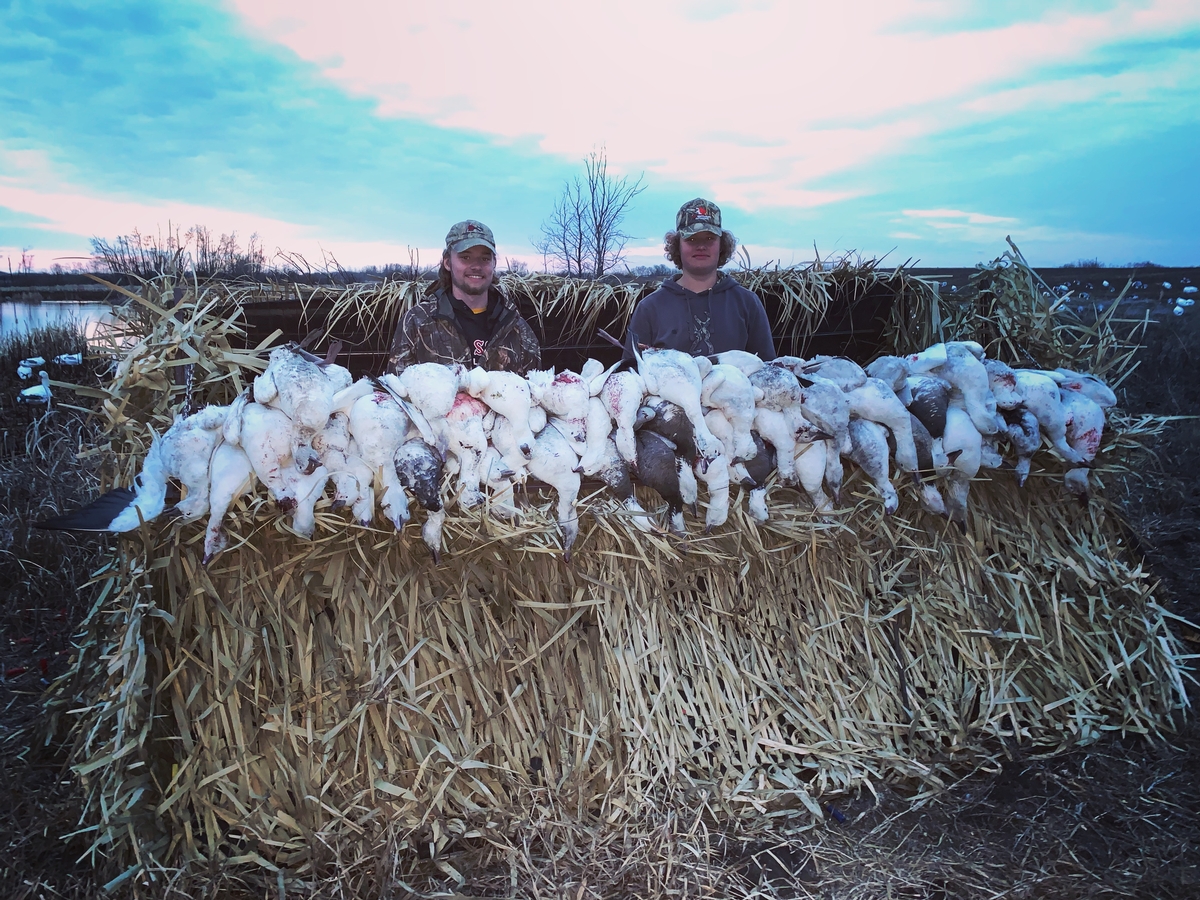 Spring Snow Goose Conservation Season Manitoba
Come and see for yourself what this great low-pressure hunting in Manitoba is like, you will not want to leave. Your day will begin in a scouted grain field for snow and blue geese. You will hunt over the best equipment available and we use high tech. electronic callers.
Snow and blue geese and Ross goose

50 daily (unlimited possession)
Spring snow and blue goose hunting season
Spring Goose Hunts Gallery