Manitoba Waterfowl Hunts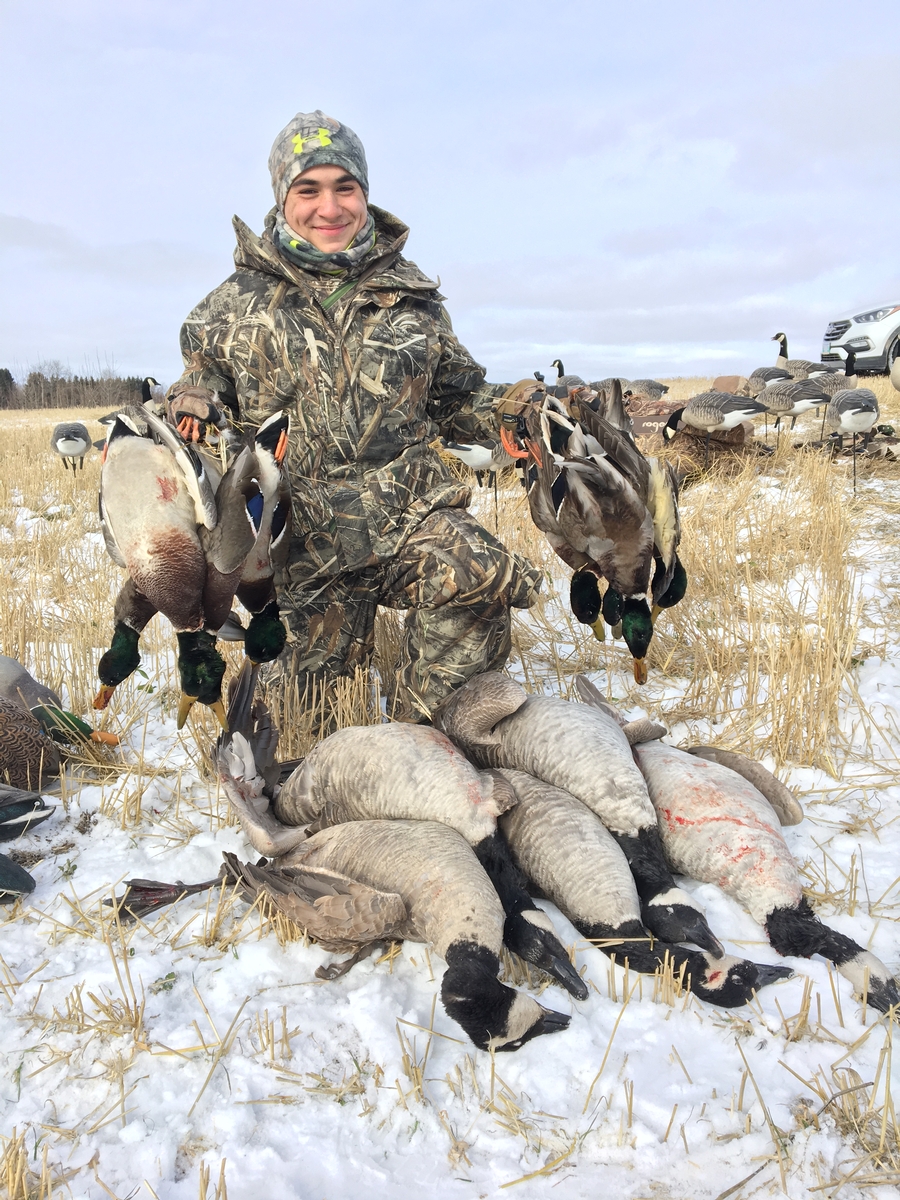 World Class Guided Waterfowl Hunts in Manitoba
Located in the heart of Manitoba's best hunting grounds, Michitoba Outfitting offers a variety of amazing hunts for the avid waterfowl hunter. Our Fall Hunts offer opportunities on snow geese, lesser Canada geese, blues, ross, and migrating ducks from the North such as mallard, pintail, wood duck, and the occasional wigeon. During our Spring Hunts, we focus in on snow goose hunting, but hunters also have the chance to shoot Canada geese, White-fronted geese, mallards, pintail, gadwall, Wigeon, blue and green wing teal and numerous other species.
During your 3 to 4 day hunt, you will be guided by our expert team in our large range of private agricultural land. The thousands of small waterholes that dot the area provide the highest density of breeding ducks in all of Manitoba, making for an incredible hunting experience.
No matter what time of the year you choose to come visit Michitoba Outfitting, we can guarantee that you will have a hunt of a lifetime for Canada's most sought-after waterfowl species.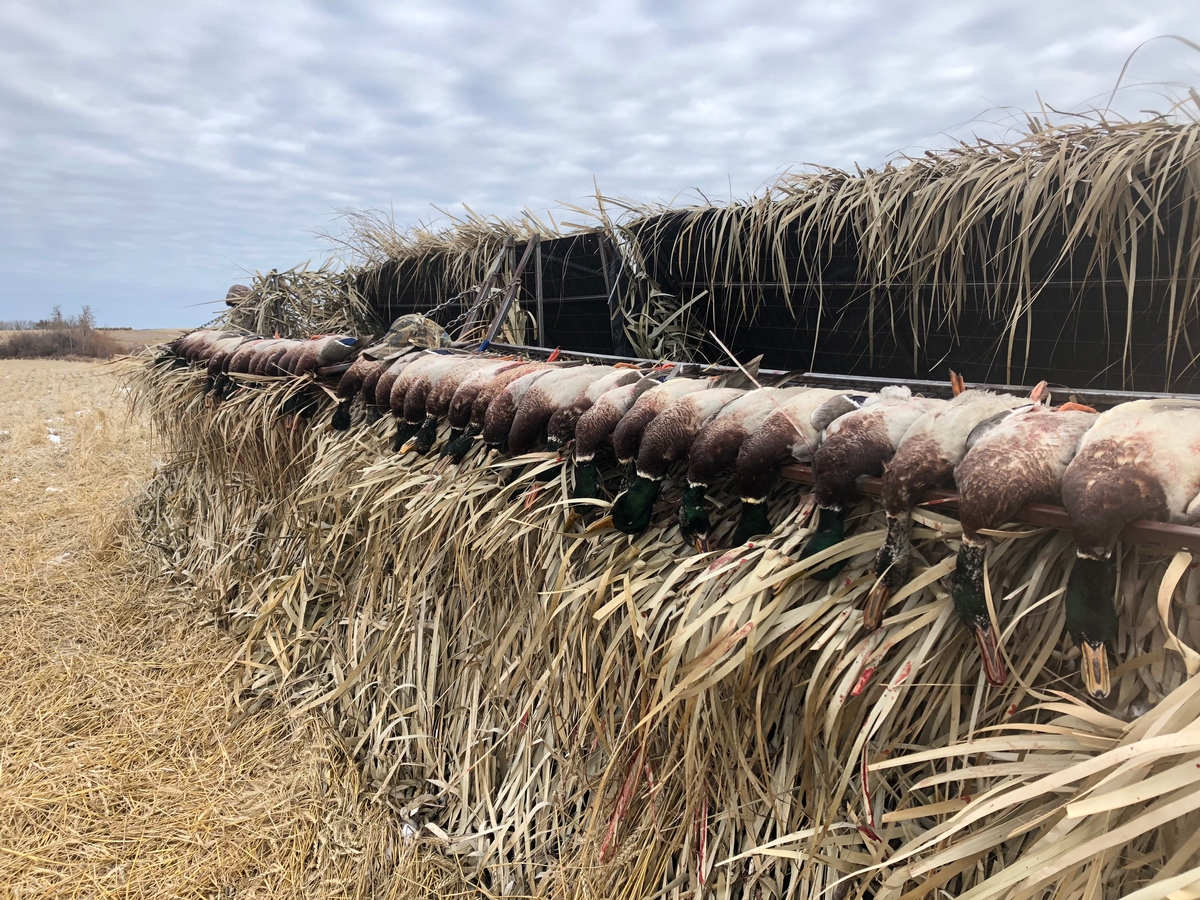 Duck Hunts in Manitoba
Our duck hunts take place in some of the best duck hunting habitat in all of Manitoba. With a mixture of flooded agricultural land and numerous large bodies of water that form "staging areas" for migrating birds, you are in for some serious duck hunting action for mallards, pintails, wood ducks, and more.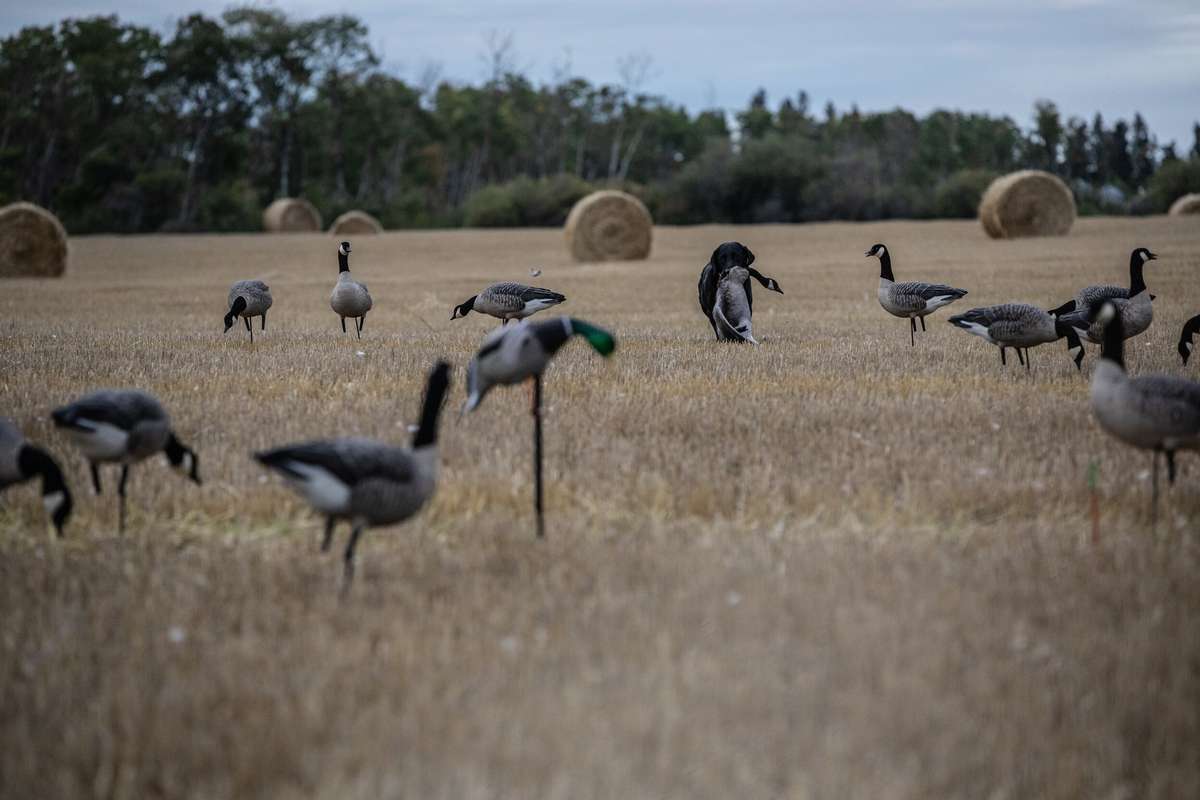 Goose Hunts in Manitoba
Our spring waterfowl hunts offer a variety of opportunities but the focus is primarily on snow geese. The lack of pressure and incredibly high number of birds make for a hunting experience that is second-to-none, especially during our Spring Conservation season.