Manitoba Whitetail Hunts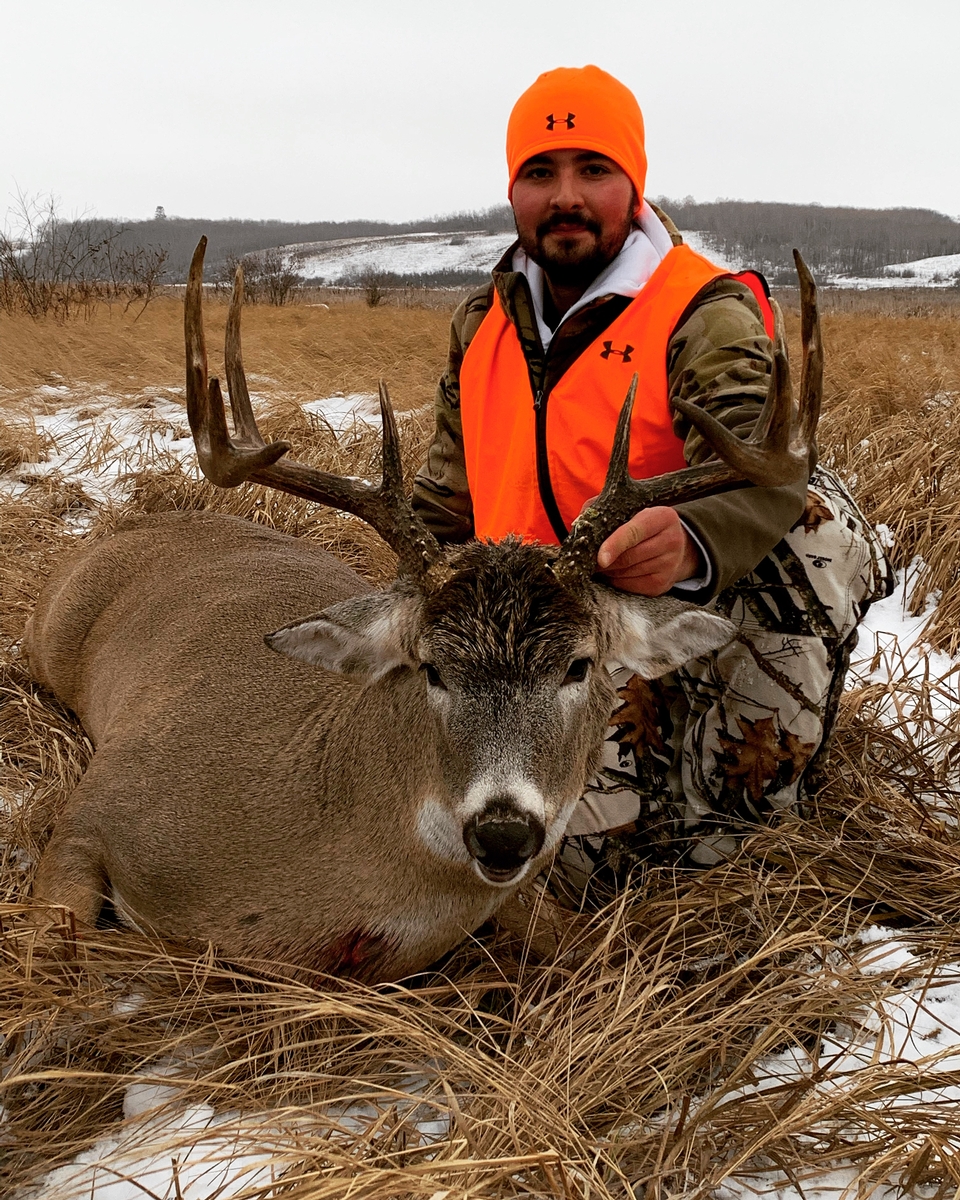 Trophy Whitetail Deer Hunts
Our guides are fully licensed and trained in life-saving wilderness skills. Archery whitetail deer hunters will hunt out of comfortable ladder and strap-on style tree stands with ladder sticks for safe and easy access. The terrain is a river bottom valley cutting through rich agricultural land.
Early season stand sites will be located at bottlenecks and river crossings between bedding and feeding areas. During this time bucks will be in bachelor groups in their summer patterns. This is one of the best times other than the rut, mature whitetail bucks are most vulnerable. We run 2 hunters to about 2000 acres of land per hunt, which offers low-impact hunting in our areas.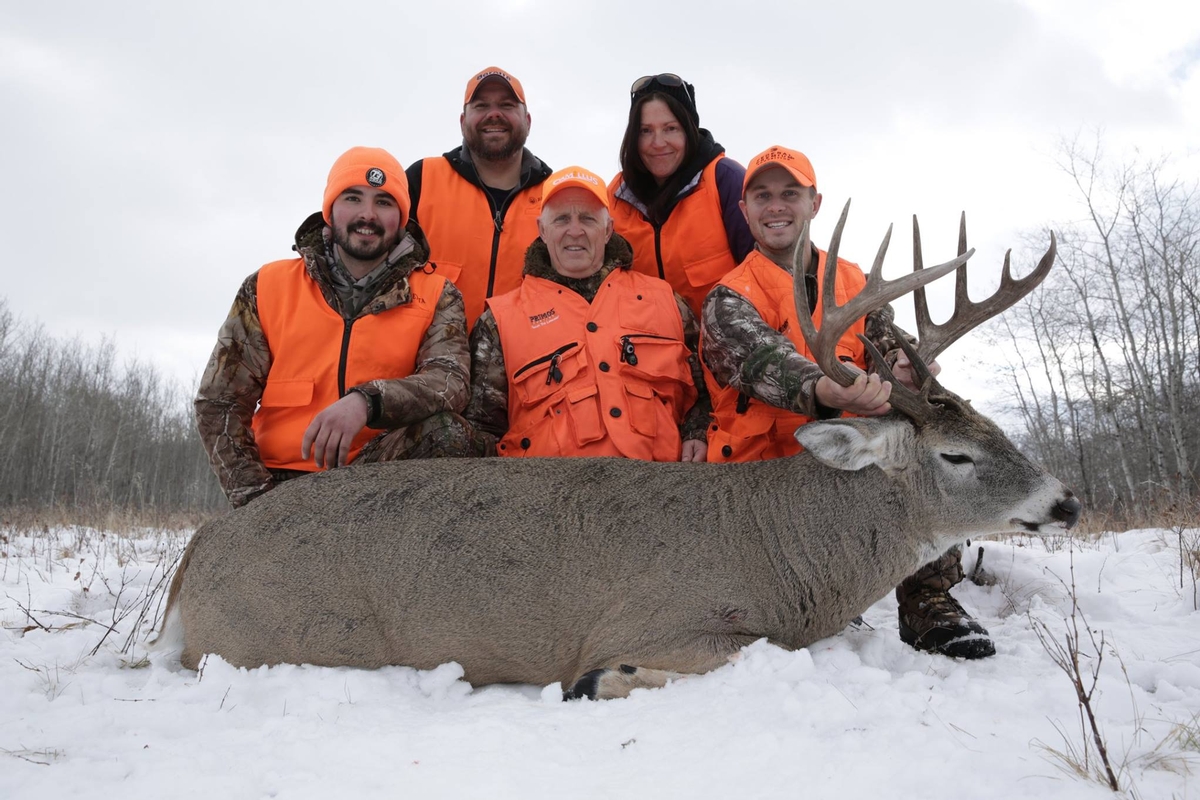 World Class Whitetail Hunting
During this period temps can range from as low as 32F at night to about 70F during the day.
This makes for comfortable whitetail deer hunting in Manitoba.
The last week of our season is reserved for the serious diehard archer that can withstand temps as low as 0F at night to 32F daytime highs.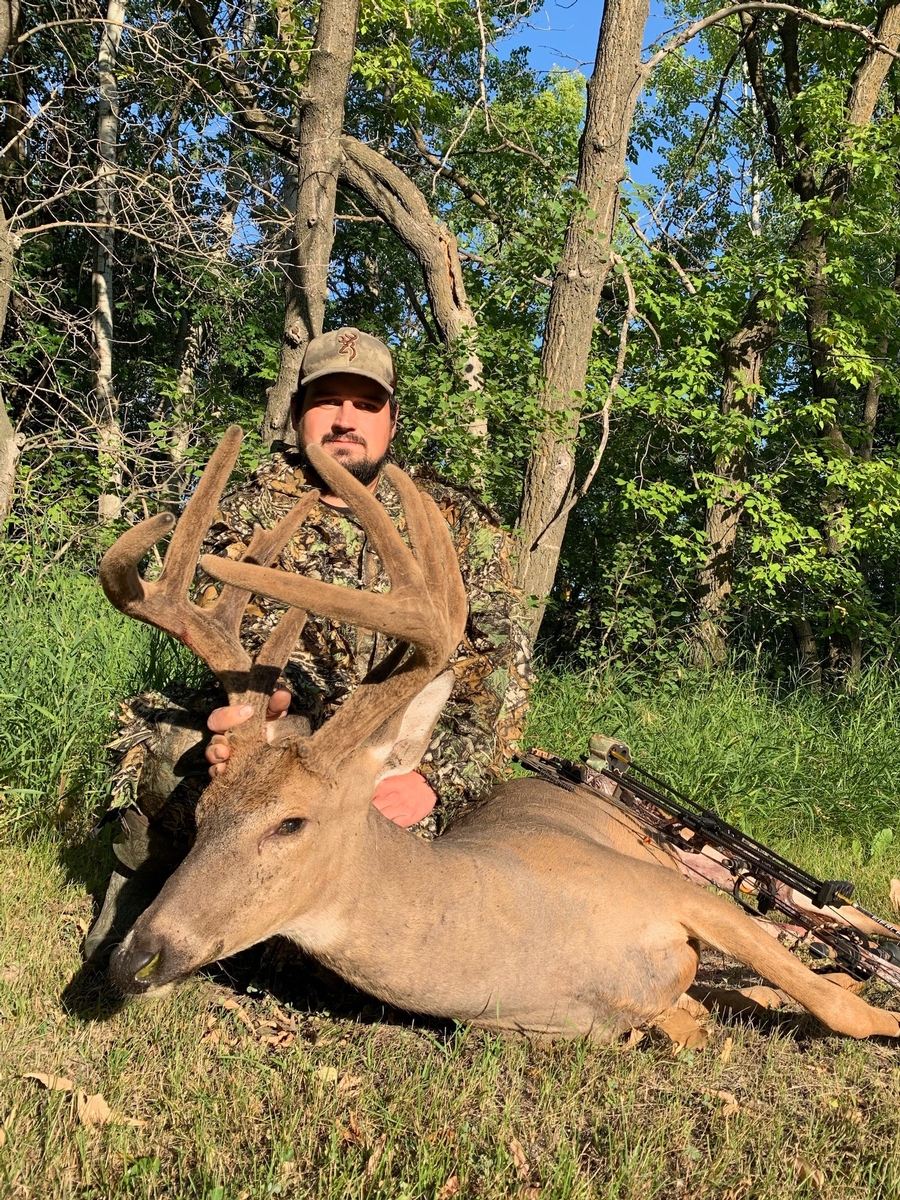 At this time the first early does are coming into estrous and mature bucks are proving themselves. These hunts take place along scrape lines and near doe bedding and feeding areas. Rattling works great at this time. Our muzzle load and rifle whitetail deer hunts take place along the southern border of the famous "Riding Mountain National Park". This area is known for producing beautiful, dark chocolate, typical and nontypical booners! Hunters will hunt out of ladder stands (weather permitting) or elevated huts, equipped with heaters.
These sites are along scrape lines and near doe feeding and bedding areas. The terrain is mixed spruce and poplar stands with willow swamps along the agricultural fringe. Hunters are instructed to sit in their stands all day as many of our largest bucks have been taken mid-day. A pack lunch will be provided and a thermos of coffee for hunters who sit all day.