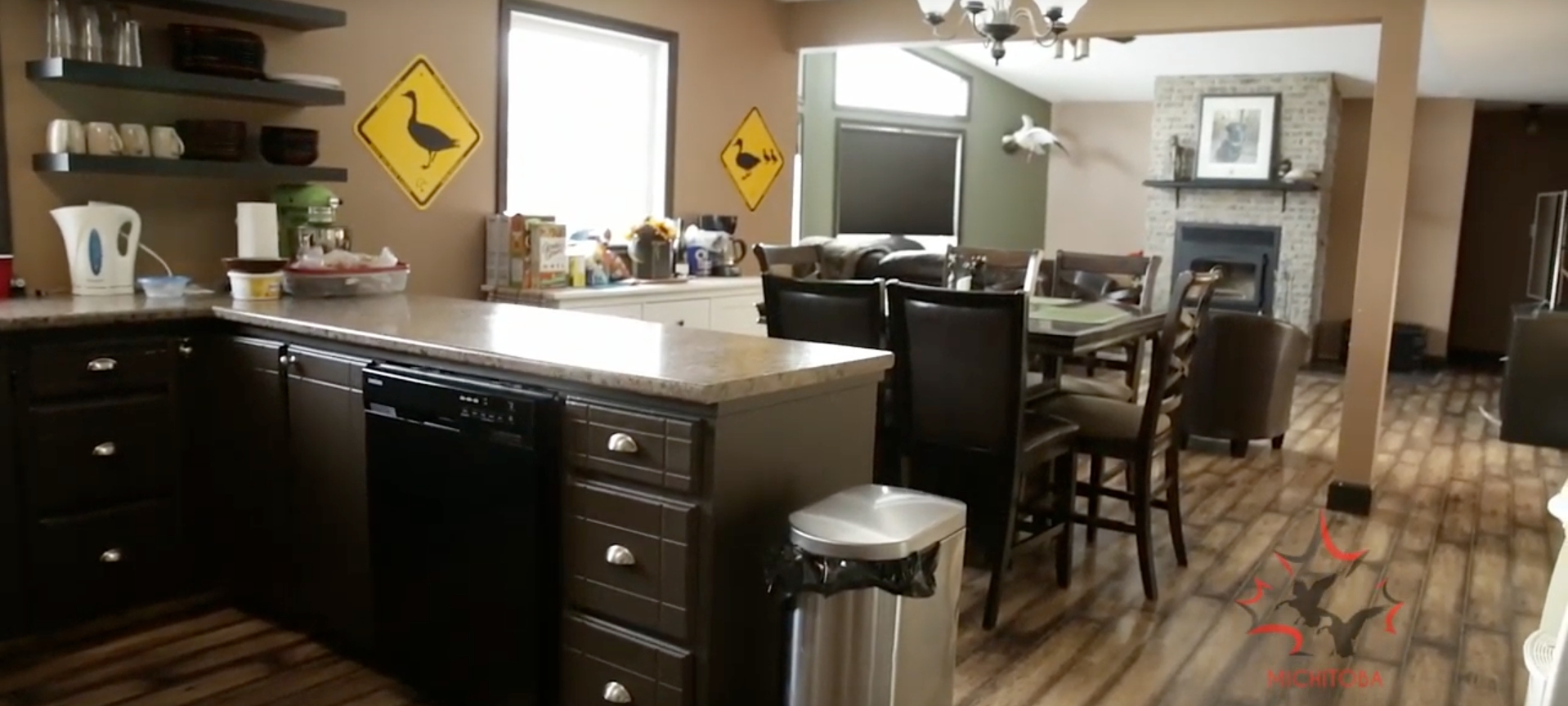 World Class Lodge & Accommodations at Michitoba Outfitting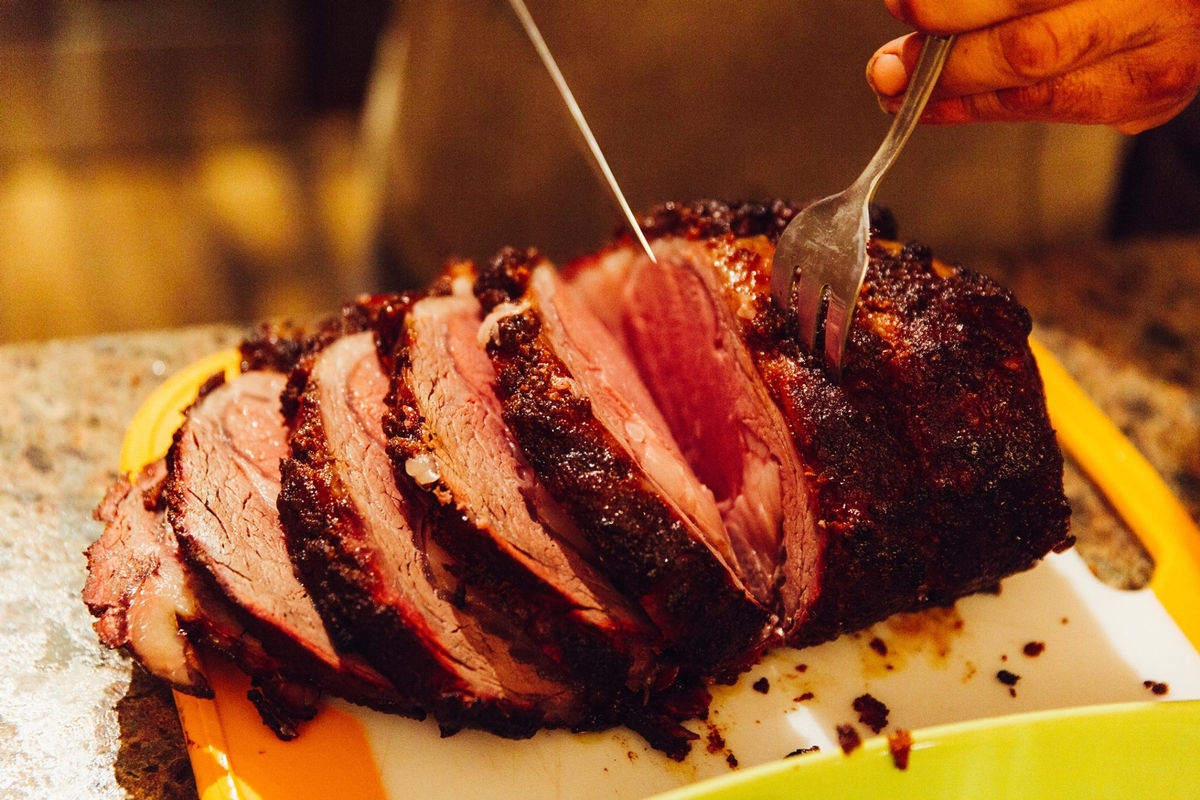 Lodging for Guided Hunts
Enjoy getting away from it all while still enjoying the comforts of home. We have prided ourselves in making sure that your stay is an amazing one. Spend the day enjoying the area's natural beauty and wildlife. Then come back to a relaxing fully furnished ready for your stay home.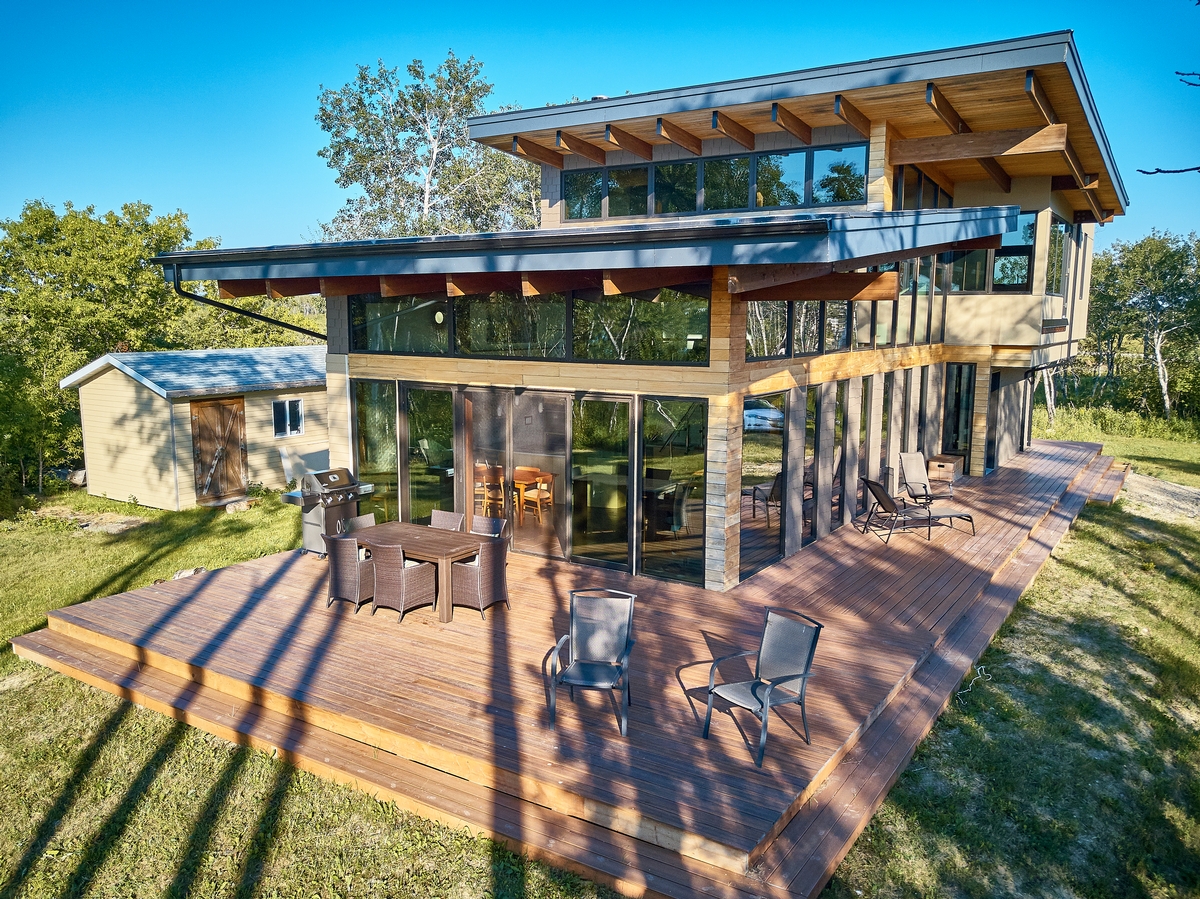 All Inclusive Manitoba Hunting Packages
Double occupancy
Comfortable beds (no bunk beds)
Updated bathroom facilities
Comfortable lounge area with high-speed internet
HD satellite TV
Comfortable dining area with continental breakfast including fresh baking, toast, cereal, and juice
Homemade gourmet lunch and dinner provided using locally sourced ingredients
Fresh made decadent desserts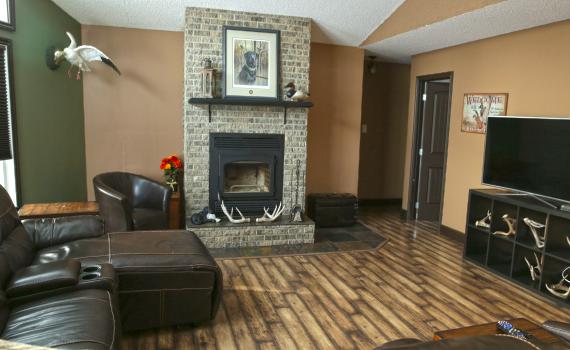 Lodging for the Guided Waterfowl Hunts
Michitoba Outfitting has acquired access to a modern lakefront property for all of our guided waterfowl hunting clients. GPS location information will be provided to this high-end luxury hunting lodge upon booking your next self-guided Manitoba waterfowl hunt. This property is available for groups of six to ten hunters and includes delicious meals.
Lodging & Accommodations Gallery